Video games are a serious business and gaming is becoming woven into the lifestyles of societies everywhere. This ranges from a crossword puzzle on a mobile phone to an entirely immersive world – or even merciless sports video game tournaments where competitors fight for multi-million-dollar purses.
Techjury recently published some demographics about who is playing:
The gaming industry is expected to reach $180.1 billion in revenue by 2021
There are more than 3.24 billion video gamers around the world
The average gamer is 34 years old
70% of gamers worldwide are age 18 or older
Almost 40% of the population worldwide are playing video games
Asia Pacific leads the gaming market, followed by Europe, Latin America and North America
47% of European game players are women
45% of US gamers are women
45% of Chinese gamers are women, and 40% of total gamers in Japan are females
70% of parents believe video games have a positive influence on their children's lives
Console purchases are increasing, along with the games they deliver. Nintendo Switch was the best-selling video game console worldwide in 2020, selling almost 15.6 million units across the globe. The popularity of the Nintendo Switch can be attributed to the fantastic first-party games that directly drive console sales, as well as the additional storage space available thanks to a microSD memory card slot. Having a memory card allows users to never worry about space to save games, and can play as many as they like. The Nintendo Switch sales figure was two times higher than its direct rival, Sony PlayStation 4, and seven times higher than Microsoft's Xbox One. As expected, the latest entrant Sony PlayStation 5, sold about 4.4 million units in the first few months since its launch.
Space-Hungry Games
Gaming in today's world requires gamers to access increased storage to keep up with all the action. Experts say an average AAA game (or Triple-A) – which is a video game most distinguished by its massive development and marketing budget – can range from 30-50GB of space as a starting point. In addition, game patches and updates use even more storage. This eats away at internal storage quickly on any platform, whether is a smart phone, tablet, hybrid console, laptop, PC or console system.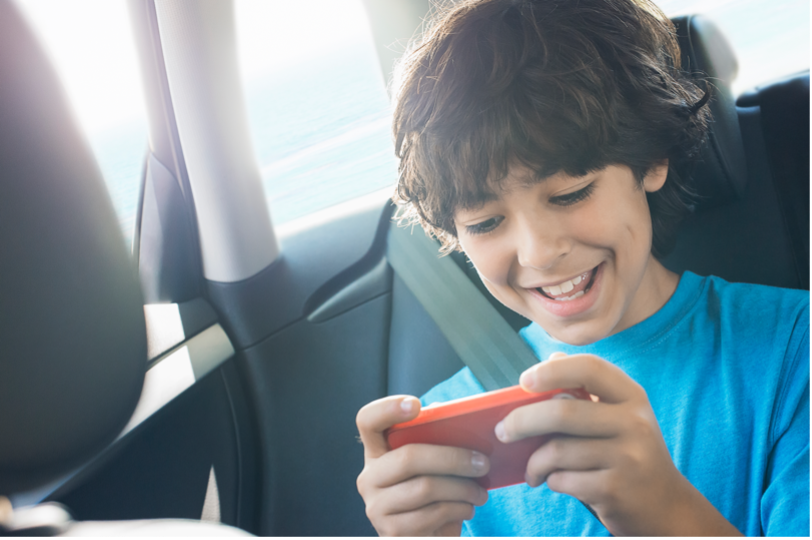 To ride the wave of growing popularity in mobile games, the streaming giant Netflix just released its new video game platform, where Android subscribers can play five mobile games on Android devices at no extra cost by downloading them from the Google Play store on phones and tablets. However, because of rising player expectations for content and speed, game sizes have continued to increase in size every year, with the top mobile games on the App Store being 76% larger than they were just a few years ago. And downloading games can take up even a larger portion of phones' and tablets' available storage space. This is where microSD memory cards can play a significant role in expanding that storage space, allowing users to play the downloaded mobile games seamlessly and increasing the performance and responsiveness of gaming experiences.
In addition, Eurogamer reported that the hybrid console, the Nintendo Switch, has been a massive hit and has become even more so by dropping popular titles such as Animal Crossing New Horizons and Pokémon Sword and Shield. That said, they report the most perplexing issue gamers initially have is the Switch comes with only 25.9GB of user-accessible space, making it difficult to keep multiple eShop games installed at once. In fact, some titles like NBA 2K19 won't fit on the internal memory at all. "Thankfully, Nintendo included a microSD slot in the Switch, allowing you to bypass these storage limits by simply inserting a widely available microSD memory card."
The Nintendo Switch game cards do not install to the internal memory, but will also require patches, updates, and more. Nintendo's new rival, the Valve Steam Deck, comes with three storage options: 64GB, 256GB, and 512GB models, and also includes a microSD slot. This empowers gamers to increase their storage space and access their entire Steam library at home or on the go. Storage is a major consideration for today's gamers.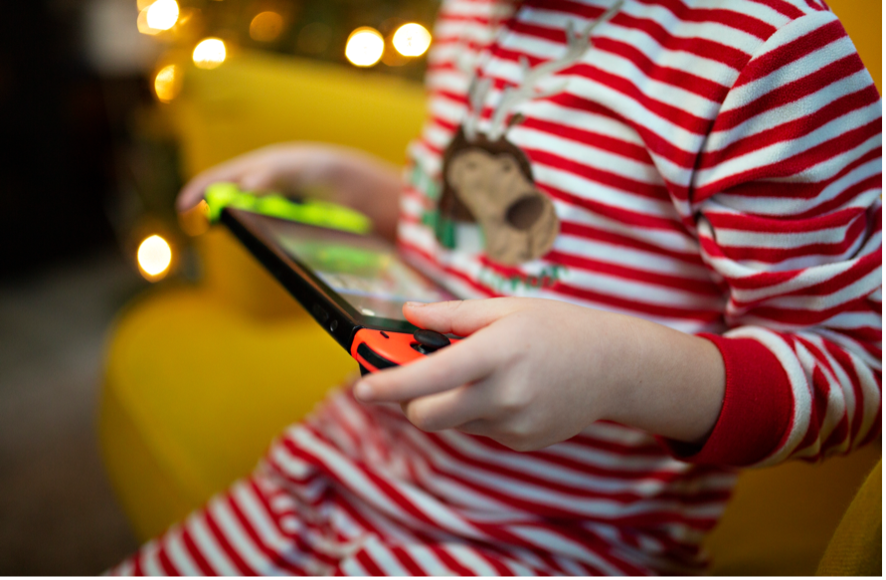 Faster Speeds for Faster Action
With any gaming system, the second essential element for gameplay is speed. Standards are high and only getting higher in this multi-billion-dollar industry. Even the slightest delay or lag at any point during the entire gaming experience from downloading to playing to saving is notable and unacceptable.
With consumers and games demanding higher speeds, manufacturers have responded by supplying memory cards that are not only more durable, but more capable. Most video game consoles today include microSD memory card slots for users to expand their storage space and save their games. But saving games and other small data files stresses out memory cards in a completely different way than a video or photo would, as it requires the card to read many small files simultaneously, rather than one single extremely large file. Simply measuring sequential read and write speeds isn't enough, which is why the SD Association introduced a new type of speed class—the Application Performance Class. Unlike the other speed classes, the Application Performance Class measures random read and write speeds, typically shown in IOPS, to meet both run and store execution time requirements under given conditions.
And it doesn't stop there. In 2018, the SD Association also released the SD Express Bus with SD specification 7.0. This uses a single PCIe® lane to provide full-duplex 985 MB/s transfer speed for optimal device performance and even faster speed. Since the release, manufacturers have started to adopt the innovative SD Express technology into their memory cards and products.
Forthcoming gigabyte speeds delivered with SD Express will be able to offer even faster transfer speeds for both SD and microSD memory cards and play a key role in meeting storage demands for gaming. SD Express integrates the popular PCIe architecture. SD Express memory cards using the SD 8.0 specification leveraging the PCIe 4.0 specification deliver with its 2-lane configuration a maximum of nearly 4 gigabytes per second (GB/s) data transfer rate. microSD Express memory cards using the SD 7.1 specification deliver a 985 megabytes per second (MB/s) maximum data transfer rate.
SD Express cards are starting to be launched in the market. PCWorld reported that newly announced cards have read and write speeds of 800MB/s and 700MB/s respectively, which is about 1.5 times faster than a standard SATA SSD (Serial Advanced Technology Attachment Solid State Drive). Faster-than-SSD-cards means massive advantages for gamers who prefer playing on a laptop and even PC.
Looking ahead, the 4GB/s speeds will deliver even more opportunities for using removable memory cards with extra-high-performance, UHD games and gaming systems. PC Magazine said it well: offering faster SD memory cards is important as we're in a period of transition where 4K content is becoming the norm and 8K content looms on the horizon.
And, as always, SD Express memory cards using SD 8.0 specification maintain backward compatibility, which is important for when gamers are feeling nostalgic and want to dust off the systems of yesterday.
Hiroyuki Sakamoto is president of the SD Association. He can be reached at president@sdcard.org.
SD trademarks are owned and licensed by SD-3C LLC.
PCI Express® and PCIe® registered trademarks of PCI-SIG®.
© 2021 SD Association. All Rights Reserved.