Twenty-one years ago, the team working on the invention of the SD memory card envisioned the future. And the reality was beyond their wildest dreams. This was in the age of floppy disk storage – more than five billion were sold per year worldwide around that time. The first iPod was being released and smartphones didn't exist. But the team knew that data storage would become a requirement for the small electronics innovators were envisioning.
Today, microSD memory cards are prevalent in electronics, because innovations in manufacturing allow them to be compatible with most devices, and they don't require external programming. Their tiny size and relatively affordable price have led to speedy adoption by businesses and consumers. In barely 16 years, microSD memory cards have gone from zero to hero: what can we expect from them next?
Smartphone Evolution
The COVID-19 pandemic added much fuel to the world's increasing reliance on smartphones. Mobile subscriptions are projected to exceed 5.5 billion by 2022, or about double the number from 2008, according to an estimate by Forrester Research. Lower-cost smartphones will help to drive the most rapid growth in the Middle East and Africa, Asia Pacific, and Latin America. Nearly 70% of all digital media consumption is on a mobile device — and that number is only growing, according to a comScore report released in March.
Work and play are often conducted on smartphones, creating a requirement for greater storage capacity on these devices. During 2020 we saw the debut of 8K video recording on Android smartphones, although it was not widespread. This trend will continue into 2022, along with an anticipation of 8K/60fps video recording as well as 8K HDR capabilities. Expect even more mobile phone brands to add hi-res cameras and 8K video recording to their product lines. Smartphones with in-display selfie cameras are also making their debut on the market. All these innovations require increased storage capacity, while maintaining a small footprint.
The pandemic-powered social media frenzy also created increasing demands for high storage capacity. If we couldn't be with the ones we loved in person, at least we had apps that allowed us to see each other on our phones. Social media like Facebook, YouTube, WhatsApp, Instagram, and TikTok, with their exploding videos and photos, consume a lot of room on a device, making memory cards the perfect add-on accessory.
Getting the Picture
The isolation required by the pandemic inspired the quarantined to acquire photography as a hobby. Photography is something you can do alone, with a phone or with a digital camera.
Photo enthusiasts learned if they wanted high-quality photos, they would need increased storage space. While some people went to the cloud, others learned to store projects on SD memory cards. If they bought a digital camera, they discovered they would need to buy memory cards, because most cameras do not have built-in storage for photos. Different memory cards can store a variety of photos of different resolution levels on digicams. When shooting videos, the amount of video stored will affect storage capacity, too.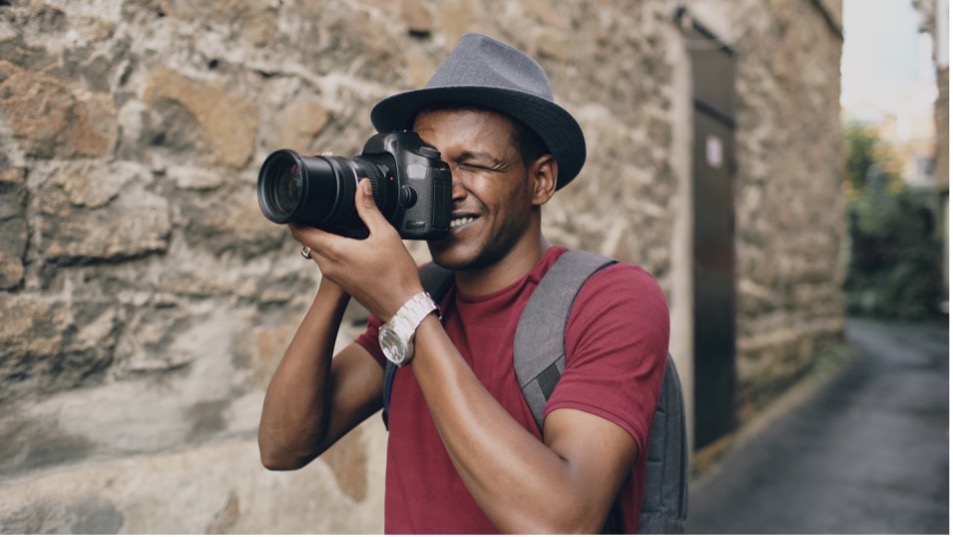 Gaming on Phones and Consoles
The pandemic also saw a rise in the use of gaming apps on smartphones. Download a few games and you will find out how quickly they eat your bytes and megabytes.
Console purchases also increased, along with the games they play. Nintendo Switch was the best-selling video game console worldwide in 2020, selling almost 15.6 million units across the globe. This figure was two times higher than its direct rival, Sony PlayStation 4, and seven times higher than Microsoft's Xbox One.
Gaming in today's world requires you to access increased system storage to keep up with all the games you want to play. There are usually three types of gamers: those who purchase physical copies only, those who have moved on to digital, and those who purchase whichever one is most convenient. Game enthusiast Akeem Addy says, "An average AAA game can take 30-50GB of hard-drive space. This eats away at internal storage quickly on a 500GB PS4 or Xbox One system. Game patches and updates use even more storage."
The Nintendo Switch game cards do not install to the internal memory, but will require patches, updates, and more. Nintendo's rival, the new Valve Steam Deck, comes with three storage options: 64GB, 256GB, and 512GB models. While all three can be expanded with a microSD memory card, buying the least expensive model leaves you with a smaller storage solution. With any gaming system, it's all about speed and storage.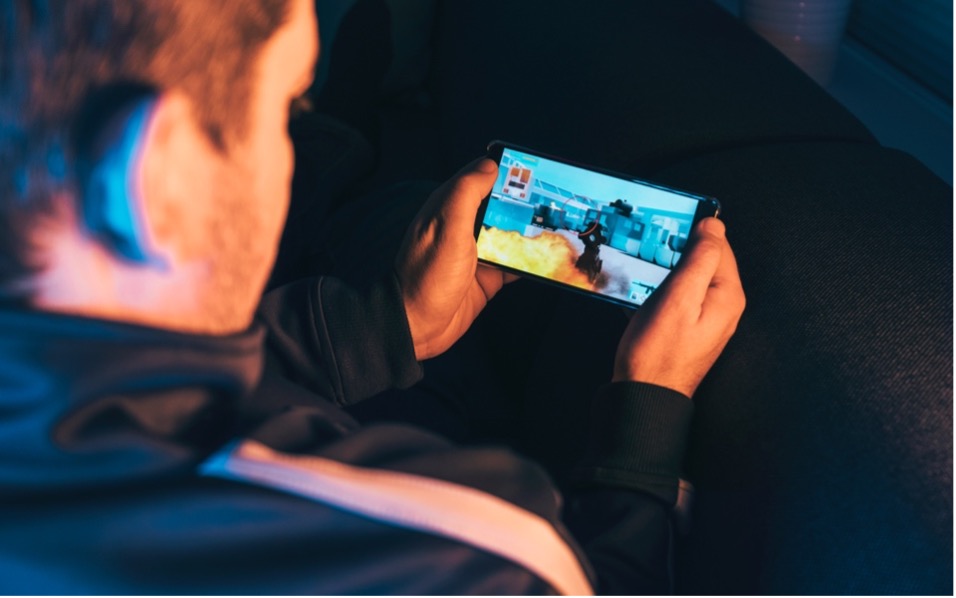 Virtual Reality Coming into Its Own
When the pandemic ended world travel, some natural, historical and cultural sites had to double their efforts and embraced virtual reality (VR). VR allows the interaction of physical and virtual worlds, opening possibilities for tourism.
VR headsets can show you the world. One of the most popular headset experiences include National Geographic VR, which takes users to places such as Antarctica. The Wander App can take VR travelers from the pyramids of Egypt to the Taj Mahal, while the Alcove App offers hot air balloon rides to tours of famous cities.
Sofa travel is fun, but it comes at a cost. The files sizes involved in VR technologies are enormous and the data must be continually retrieved and edited based on user interactions. A typical interactive VR application can generate about one terabyte of data per hour. To put that in perspective, VR files will require between ten and twenty times the storage capacity used by standard HD video files, depending on the quality of the footage. VR systems with microSD memory cards will be able to handle not only the massive file sizes involved, but also the fast throughput required for 4K and 8K-level content.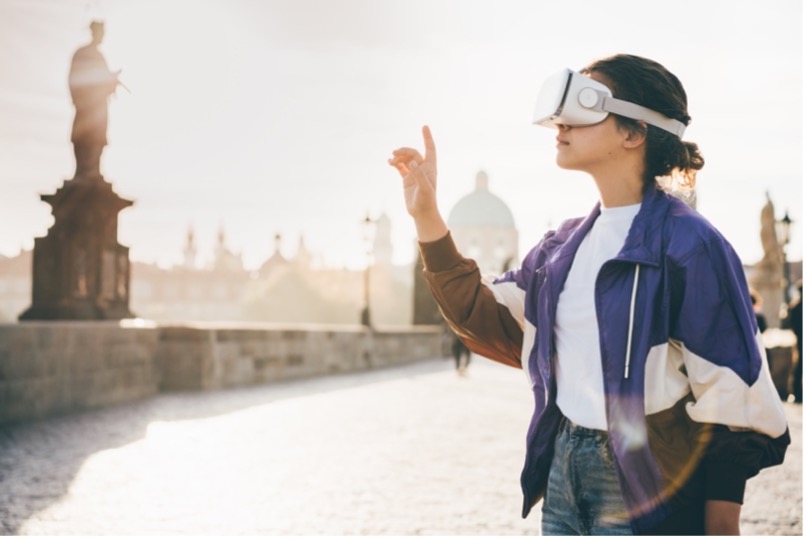 Dashboard Cameras Look Ahead
Vehicle accidents have spawned the integration of many types of safety technologies, including dashboard cameras, or dash cams. These cameras record high-quality footage of road activities in several directions. Presently, vehicle dash cams don't have built-in memory to store the recorded footage. Therefore, a removable memory card saves the files.
Most of the dash cam units offer a microSD card slot and use a microSD memory card with a capacity of up to 64 GB, for a total of 8 hours of driving footage recorded. Recently, mid-range and high-end dash cams have multiple cameras, like front camera, in-car camera and backward camera. These dash cams require high capacity, high endurance and high-performance microSD cards.
Other Applications
Drones have progressed from fantasy to fact and are used in multiple applications, from filmmaking to emergency response situations. Because of their data collection capabilities, drones are essentially flying, autonomous computers, requiring robust storage solutions to ensure performance. Their use will soon expand and drones are expected to play a part in everything, from environmental management to retail delivery.
Global navigation is another market for microSD cards. According to the Global Navigation Equipment Market Report, the global navigation equipment market is expected to grow with a CAGR of more than 5% during the forecast period from 2021 to 2029. Based on type, marine navigation systems are projected to witness a growth of around 12% during the forecast period.
The overall marine electronics market is highly fragmented and market players are focusing on launching new and advanced electronic products and upgrading the current technology. Also, players are collaborating with other companies to expand their market share.
A Faster Future with microSD Express Cards
The future of storage may lie in forthcoming microSD Express cards. microSD Express is the fastest type of microSD memory card that delivers SSD-type performance levels with a maximum transfer speed of 985 megabytes per second (MB/s). Today's microSD cards, by comparison, support around 100 MB/s. These faster speeds are essential for handling high-performance content.
The move to microSD Express cards opens new opportunities for a series of applications:
  - Speed-hungry applications (games, videos)
  - Real memory expansion
Ever-evolving gaming systems
  - VR Technology
  - Downloadable content
Multi-channel IoT devices
  - Communication platforms for secure and efficient data transfer
  - Multichannel surveillance cameras
  - 8K video capture and playback
  - 360-degree video
  - Multimedia systems
  - Real time data capturing serviceable storage media
To anticipate the trends driving new applications of removable storage, the SD Association is committed to create SD Standards and specifications that ensure performance and interoperability between microSD memory cards. And it's in the battle to ensure interoperability among SD host systems and SD cards in the market that the SD Association has released the SD Express/UHS-II Verification Program (SVP), marking an important milestone in the industry of consumer electronics. The program aims to verify the electronic interfaces of members' UHS-II and SD Express card/host/ancillary products, providing companies and consumers with confidence that products passing the SVP testing meet the interface standards. Thanks to this dedication to consistency and interoperability, microSD memory cards have indeed become a consumer favorite.
As new and innovative digital technologies continue to transform our everyday lives, we look forward to more innovative uses of microSD memory cards across a wide-range of applications.
Yosi Pinto is chairman of the SD Association. Yosi Pinto can be reached at Yosi.Pinto@wdc.com.
SD trademarks are owned and licensed by SD-3C LLC.
© 2021 SD Association. All Rights Reserved.