With an increased awareness of consumer drones, high-resolution images and video capturing, the world has witnessed a widespread adoption of drones— from major motion picture studios to family farms and everything in between. These devices are used in education, entertainment, security and surveillance, firefighting, sporting events and much, much more. Drones have become a daily part of many professions, but they are also used just for fun. According to a recent report, the use of drones in 2022 constituted a striking $12 billion industry.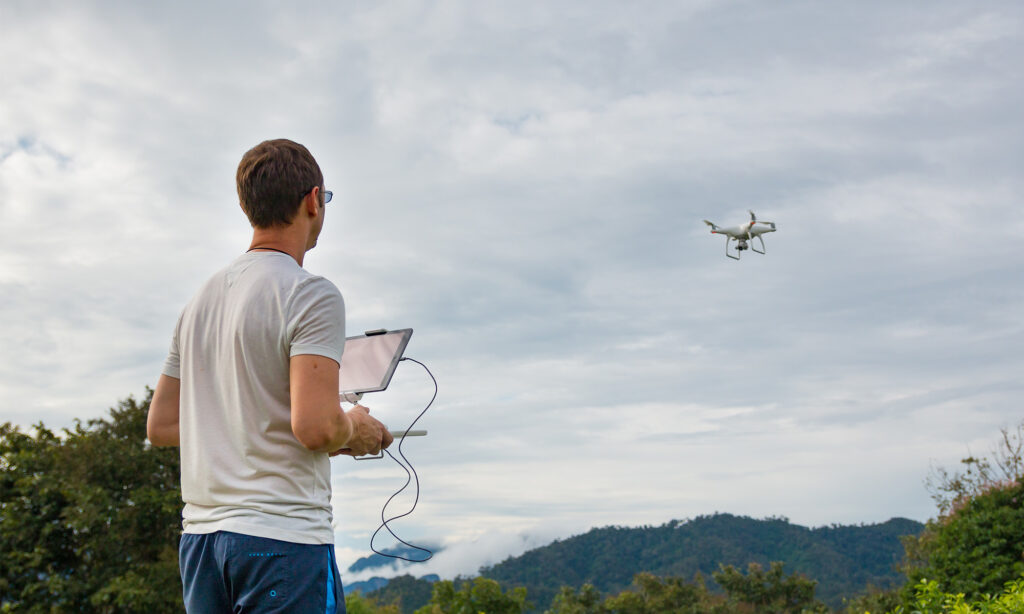 The fact that so many industries and individuals are leveraging drones is the result of how quickly drone technology is evolving to make them easier and more effective to use. But as fast as drones are changing, it seems that photography and video technology are advancing at an even more rapid rate. Drone manufacturers need to ensure they have the right technology in place today to prepare for what's coming next. One way that they can future-proof the drone's data storage capabilities and future requirements is through the integration of SD Express in both SD and microSD™ formats.
SD Express is a standard for SD and microSD memory cards, first announced by the SD Association in 2018. This standard introduces revolutionary new features to the removable memory card market using the standard SD and microSD form factors with PCIe®/NVMe™ interfaces added to its standard SD interface, features that open a whole new world of opportunities. It may revolutionize the video and photography industries by delivering faster transfer speeds, higher storage capacity and more reliable performance than ever seen. The potential capabilities offered by SD Express make this technology invaluable for drone manufacturers to meet customer needs, as they capture larger amounts of data while shooting aerial images and footage in the highest of resolutions.
Major card manufacturers, chipset manufacturers and application vendors are already committed to the new SD Express standard adoption.
Western Digital, a Member of the SD Association, couldn't have said it better: "SD Express (SD and microSD) with faster speeds can empower the next generation of data-hungry applications requiring high performance. We are committed to partnering with the eco-system to enable the evolution of such applications' capabilities and experiences for manufacturers and users alike," said Susan Park, Vice President of Consumer Solutions at Western Digital.
Advantages of SD Express with Drones
SD Express offers many advantages to both manufacturers and users alike. But when it comes to SD Express and drones, there are two benefits that stand out the most: speed and reliability. SD Express allows for extremely rapid transfer speeds up to almost 1GB/s for SD7.x cards and up to 4GB/s for SD8.x cards, which is incredibly helpful when transferring large files from a drone to a computer or other external media. Additionally, with improved read/write performance provided by SD Express, drones can record in high definition across multiple channels in case of multiple cameras or 360 capturing.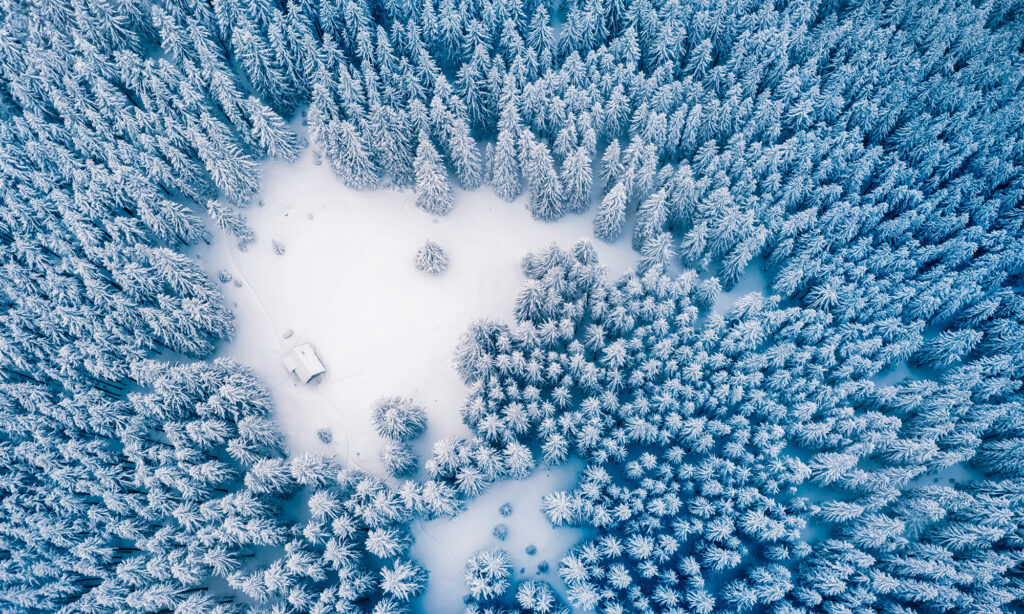 Drones aren't the only beneficiaries of the advantages offered by SD Express. Others include 360 cameras, 4K and 8K, super-slow-motion video (something users are looking for today and which requires high-speed), RAW continuous-burst mode photography and faster download/upload from high-capacity cards. Another example of where SD Express boosts the usefulness of drones is high-resolution crash cams, which are typically used on cars and drones to capture scenes in movies, for instance. With SD Express, users can obtain SSD-level performance in a removable option, faster transfer rates as well as larger storage capacity.
In drones, weight is everything. This is the primary factor affecting how long the device can stay in the air due to its consumption of battery life. Weight is critical for the smallest to the largest drones: in fact, every gram counts. SD Express offers an incredible gain here as well, since SD Express memory cards are not only durable, but also very small, lightweight and require lower power. All of these points can have a major impact on minimizing the weight for drones, particularly compared to internal storage alternatives. In order to achieve such SSD-like performance in drones, SD Express (and particularly microSD Express) represents a light and small solution compared to other options (e.g. portable Solid-State Drive, M.2, CFexpress). By reducing weight, manufacturers have the chance to design more advanced drones by adding different lenses, cameras or other hardware upgrades to increase capabilities.
Advanced Technology of SD Express
SD Express leverages both PCIe and NVMe capabilities to provide the performance needed for modern drones. SD Express SD 7.0/7.1 provides nearly 10x faster speeds than SD UHS-I cards by usage of PCIe and NVMe and even much faster by combining the PCIe 4.0 specification of SD 8.0.
NVMe standard is widely adopted for flash memory devices due to its efficient and optimized management of memory handling. The extremely low latency of the standard removes bottlenecks, which in turn improves speed. PCIe supplements NVMe's benefits, both are mostly optimized for flash-based memory devices, offering multiple advantages for drones. For example, 128b/130b efficient encoding provides for better utilization of the memory space and very low standby power allows for fast burst operations and lower average consumed power.
Designing Drones for SD Express
For drone manufacturers, SD Express opens the door for new opportunities to deliver more advanced technological capabilities in the near future as opposed to several years from now. With the use of the PCIe and NVMe interfaces in SD Express and microSD Express cards, which will require the right chipset and implementation of another lane, host product manufacturers are able to consider using existing SD interface and PCIe and NVMe building blocks to utilize the new SD Express host interface development or use one of the off-the-shelf bridge solutions (PCIe/USB3 to SD Express) for immediate adoption.
SD Express host devices may be designed to have backward compatibility to support both high-speed SD cards UHS-I and UHS-II. To attain faster performance levels, it is necessary to match the card with the host. SD Express cards work optimally when paired with SD Express devices.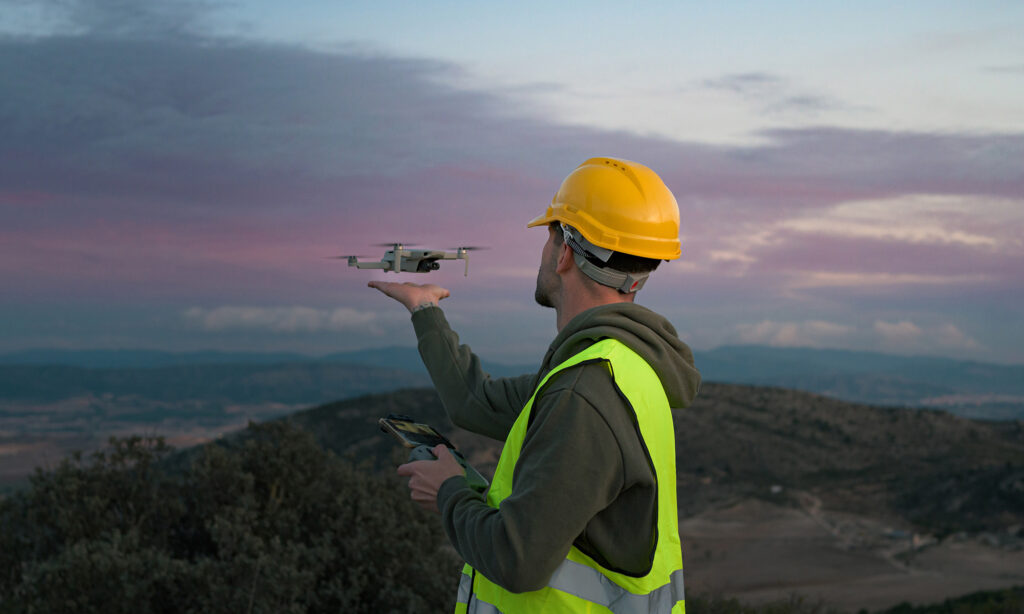 Conclusion
As SD Express is specifically designed for devices that require high levels of data throughput, low power consumption in a small and lightweight form factor—like drones—it provides many benefits. From faster data transfer speeds, to increased reliability and durability, to larger storage capacity and improved real-time processing capabilities. All these benefits can help drones operate more efficiently and effectively, which can be especially important in applications such as search and rescue, surveillance and mapping. SD Express in drones will give users the guarantees they need when capturing valuable and high-resolution aerial footage. When drone manufacturers decide to rely on SD Express in their designs, SD Express will be able to unlock a world of opportunities for them. As manufacturers look to maximize their devices' potential and fuel the users' imagination on what can be achieved with this powerful combination, they can use SD Express to take their drones to new and previously impossible heights.
Yosi Pinto is chairman of the SD Association. Pinto can be reached at Yosi.Pinto@wdc.com.