Whether they are called Unmanned Aerial Vehicles (UAV), Unmanned Aircraft Systems (UAS), or even Remotely Piloted Aerial Systems (RPAS), drones are zooming across the sky more than ever before—and it's only the beginning.
The consumer market heavily uses drones for application such as aerial photography, surveillance, leisure, filmmaking and other recreational and light commercial purposes. According to DroneAnalyst, there has been a slowdown in consumer sales of drones since 2016. While there was a short-term bump in interest and sales during the 2020 COVID-19 lockdown and drone racing is growing in popularity, this segment is expected to grow in the coming years, but not as fast as it has in previous years—particularly when compared to commercial usage.
Corporations, organizations and governments are using drones in an array of commercial and industrial scenarios to optimize their operations and open new pathways to serve markets around the world in new and exciting ways including applications in:
Mapping and surveying
Construction site inspections
Building and facility monitoring
Real estate marketing
Aerial photography for journalism
Cargo transport, shipping and home delivery (including pizza!)
Agriculture—crop and herd monitoring
Filmmaking
Firefighting
Weather monitoring , forecasting and storm tracking
Security and surveillance—law enforcement and border patrol
Hostage situations
Search and rescue
Pedro Pacheco, Senior Director Analyst at Gartner said, "Autonomous drones offer lower cost per mile and higher speed than vans in last-mile deliveries. When they deliver parcels, their operational costs are at least 70% lower than a van delivery service." Gartner predicts that in 2026, more than 1 million drones will be carrying out retail deliveries, up from 20,000 today. The growing adoption of autonomous flying drones will make companies rethink their business and operational models to take advantage of drones and remain competitive. Gartner also forecasts that enterprise drone shipments will grow at a CAGR of 24% between 2019 and 2029 as they provide significant productivity improvements. The installed base will grow from 989,000 to more than 13 million units worldwide. The Association for Unmanned Vehicle Systems International (AUVSI) is even more bullish, reporting that the impact of commercial drones in the U.S. alone could be $82 billion and 100,000 new jobs added to the economy by 2025.
The Eyes in the Sky: Cameras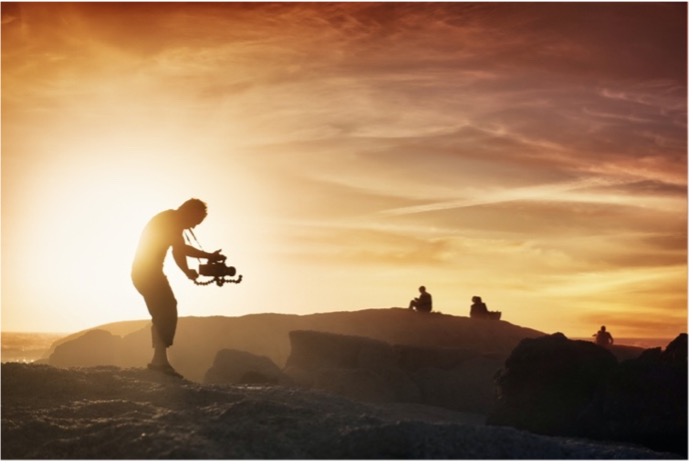 Whether for commercial or consumer use, one feature tends to be ubiquitous among drones—cameras. Advancements in aerial technology and controls along coupled with innovations in high quality photography and video technology have added to the accelerated demand for drones.
Where there is imagery and video, there is storage. One of the ways drone manufacturers have been able to keep the sizes of drones to a minimum, and the usefulness to a maximum, is by incorporating the use of SD and microSD memory cards to store all the captured video and photos.
Capturing Images of All Types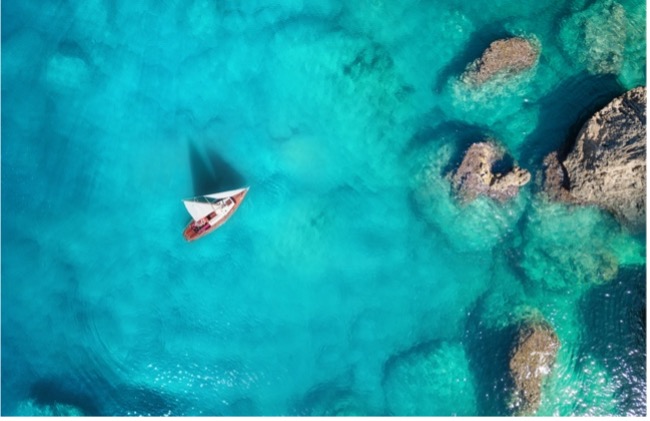 The majority of drones use SD or microSD memory cards as their standard storage option. SD cards provide a number of benefits across uses. They are relatively inexpensive compared to other storage options, they are durable, very small, low power and lightweight, making them perfect for weight and space sensitive drones.
Increases in camera resolutions, 4K UHD Ultra High Definition and the highly anticipated jump to 8K video will give drones new capabilities and create new applications for their use. Plus, new image capture techniques and technologies such as continuous burst mode photography, 360 degree video and Super Slow Mo videos with high-speed capabilities of 960 frames per second (fps) will increase dependence on larger capacity and faster SD Express capable cards (with its PCIe/NVMe interface), which delivers SSD-level performance.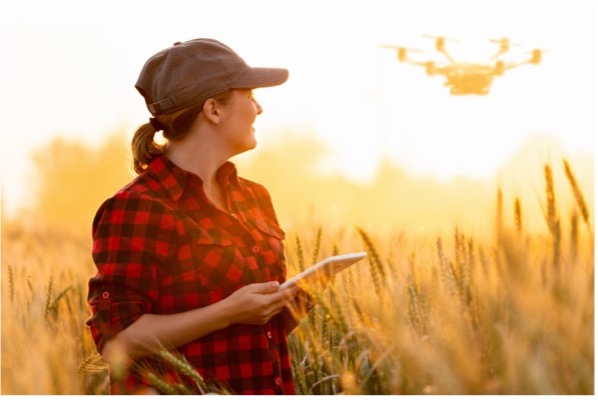 The University of California Agriculture and Natural Resources said memory cards and drones go hand-in-hand. "Photos taken from your drone are very large and generally not automatically transmitted to the controller or tablet (some mission planning software such as Pix4D Capture provide an option to download images after a mission, but we always disable this because transmitting large files over Wi-Fi takes ages). Rather the images are saved on memory cards on the camera itself. Memory cards are thus a critical part of the data chain…"
Video Storage
Video capabilities are rapidly evolving and becoming increasingly memory-intensive. The site Drone Must Haves provides an example: whether one is flying by FPV (First Person View) or plain line-of-sight, a few microSD memory cards are required to store all of the awesome video. If you're using FPV headsets receives the live-stream camera feed from the drone, users should make sure to have microSD cards that can handle fast throughput and 4K videos. A future support of SD Express cards, introduced with SD 7.0/7.1 specifications may enable such applications more efficiently with enlarged options.
The SDA introduced SD Express to stay ahead of increasing imaging and data storage requirements. It leverages the PCIe® and NVMe™ interfaces to deliver extremely fast sequential read and write transfer speeds ranging from 985 MB/s to a maximum of nearly 4 gigabytes per second (GB/s). To put this in perspective, this is faster than the SATA based SSDs found in some computers today, and is delivered in either a microSD or SD memory card – perfect for drones. And SD Express is backwards-compatible with older SD devices through the SD UHS-I interface of up to 104MB/s.
With these levels of transfer speeds, camera and drone manufacturers can be confident about integrating new and advanced video options to fuel the utility and enjoyment of drones well into the future.
Yosi Pinto is chairman of the SD Association. Pinto can be reached at Yosi.Pinto@wdc.com.
The SD logo is a trademark of SD-3C LLC.
PCI Express® and PCIe®registered trademarks of PCI-SIG®.
NVM Express™ and NVMe™ are trademarks of NVM Express, Inc.
© 2021 SD Association. All Rights Reserved.