When the SD Association (SDA) first announced SD Express in June 2018, it set the bar high and opened a world of possibilities for manufacturers to integrate supercharged removable storage into their designs. SD Express is capable of delivering SSD performance levels of up to 4GB/sec. This makes it perfect for use in high-performance electronic devices and products. With the introduction of advanced security features in May 2022 found in the SD specification version 9, performance and versatility merge to create an innovative, and advanced powerhouse solution for SD memory cards.
SD Express leverages the PCI Express and NVMe interfaces and uses the well-known SD memory card form factor for compatibility with existing SD slot architectures. The SDA also introduced a microSD Express memory card format that is backward compatible with devices. SD Express is not just about SD memory cards getting faster, it is also about SD memory cards doing more.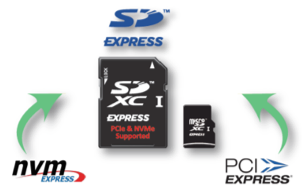 Advanced Speed and Security
Faster speeds are essential for high performance content applications, but so is security. The SD 9 specification gives device manufacturers the ability to use an SD memory card for all memory and storage needs along with three advanced security features, which are Boot support, Trusted Computing Group (TCG) Storage and Replay Protected Memory Block (RPMB) authenticated memory.
Fast Boot and Secure Boot capabilities give memory cards the ability to serve as a device's boot code memory, which makes it possible to minimize the size of non-volatile embedded memory. This is ideal for small, light and thin hosts. TCG secured storage adds self-encrypted drive functionality. It automatically encrypts or decrypts any user data either written or read to or from the user area of the memory card. It also may be used to lock or unlock access to the user area of the memory card. SD 9 defines RPMB as secured hidden memory accessible only through a secured authentication process, while also providing a secured boot code update process, plus write-protect and replay protection security mechanisms. RPMB is leveraged to store data in an authenticated memory area for the purpose of protecting data from a replay attack or avoiding unexpected data updates.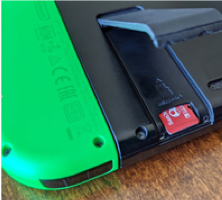 Devices ideally suited for the new capabilities defined by SD 9 include Chromebook™ computers, tablets, drones, surveillance cameras, dash cameras, gaming consoles, virtual reality (VR) headsets/glasses, small IoT modules and wearable medical devices, to name a few.
Video Everything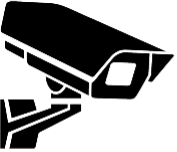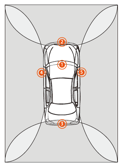 Another example is in data-intensive applications such as video recording and editing, where SD Express memory cards can be used to record and store large amounts of data quickly and efficiently. SD Express memory cards are also perfect for use in Full HD, Ultra-High Definition (UHD), and even Higher Quality UHD video recording, which are becoming more and more popular as the technology advances. Multi-channel high-resolution video recording for security and other IoT applications using the multi-stream recording capabilities are supported by NVMe. SD Express is ideal for use in today's demanding mirrorless cameras, which shoot 8K video, continuous raw bursts and the market is starting to see 360-degree cameras in drones, action cameras and car cameras that all require fast storage for large amounts of data.
Memory Card Readers
With this mountain of data, the SDUC memory cards will begin to hit store shelves to help customers of all types deal with high storage demands. Memory cards with this designation will support storage capacities above 2TB and up to 128 terabytes in the future. Such enormous data introduced with high capacity SDXC and SDUC cards only further justifies the speeds offered by SD Express. You can expect to see high-speed memory card readers that can be either internal or as an external accessory to help people upload and download content from their memory cards.
Enter the Metaverse
The world's biggest tech giants are investing billions to bring humanity the next iteration of the internet, the Metaverse. Broadly speaking, the technologies that make up the metaverse can include virtual reality, as well as augmented reality that combines aspects of the digital and physical worlds. In fact, according to CNET, "Many futurists envision the development of a 3D virtual world, which provides deep, highly immersive experiences through technologies such as augmented reality (AR) glasses and virtual reality (VR) goggles".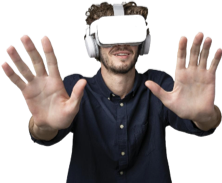 The Wall Street Journal reports that "the Metaverse will provide a world that mirrors and extends the real one, allowing people to do and be what previously could only be imagined, such as buying and selling virtual pets, including unicorns".
In such scenarios, realistic or near realistic visual quality will be a given. SD Express comes into the picture by taking VR goggles to the next level. Its capabilities may enable users to experience high-resolution graphics that are delivered to them in real-time from the card itself.
Serviceability and Maintenance
Thanks to the capabilities of SD Express, SD memory cards can be used to replace SSD as an embedded or semi-embedded memory card. This provides massive benefits in situations such as automotive applications with high wear leveling. It enables a user or technician to eject the memory card or remove a cover to easily access it for increased serviceability and replaceability. SD Express memory cards could simply be swapped out as needed with no soldering or other special skills required, which is a big consideration given the expected growth in electric vehicles.

Furthermore, with the new SD 9 specification, manufacturers are given an easier way to meet the new European (and a growing list of other countries) requirements for serviceability. In a move to support sustainability, the European Parliament approved so called "Right to Repair" recommendations for companies that make electronic devices and other products such as laptops and cell phones easier and cheaper to fix and to have longer lifespans. According to the Repair Association, under copyright law and patent law consumers, end users and businesses have the right to repair the products they own. However, manufacturers often limit access to repair materials such as parts, tools, diagnostics, documentation and firmware.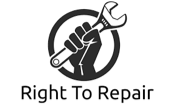 SD Express gives product manufacturers a compelling array of options and choices when designing the memory and storage needs of their devices that help them to meet this new regulation. By delivering an alternative to embedded memory, SD Express offers an easier and more streamlined approach to maintenance and serviceability in the field.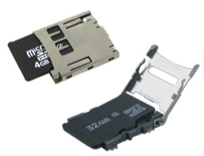 Conclusion
SD Express is the next evolution and has the potential to change the way we use memory and storage in a variety of applications. In coming days, high performance capabilities will be seen in electronic devices and products everywhere and SD memory cards will be ready to handle it all.
Yosi Pinto is chairman of the SD Association. Pinto can be reached at Yosi.Pinto@wdc.com.
SD trademarks are owned and licensed by SD-3C LLC.
PCI Express® and PCIe® registered trademarks of PCI-SIG®.
NVM Express™ and NVMe™ are trademarks of NVM Express, Inc.
©2022 SD Association. All Rights Reserved.